What LED light is best for you?
The technology of LED growing lights has improved tremendously in recent years. LED growing lights were not nearly as developed and effective as they are today a few years ago. Many indoor growers still use exclusively discharge lamps and are skeptical about the effectiveness of LED lights. With this type of lighting, there are general advantages such as lower electricity consumption and lower heat production. In this article, we will go through several growing lights from our range and try to reconsider which are the best.
SECRET JARDIN -COSMORROW LED 20W 50CM FOR GROWTH 1PC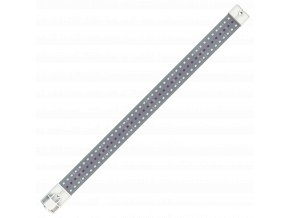 This LED panel is a suitable solution for growing tents, if you expect low consumption and suitable lighting for small plants or clones, this light will also serve as a great helper for afterglow to places where the main light source does not reach. These led panels have a yield of up to 120 lumens / W. The advantage compared to the lamp is not only lower consumption but also simple connection, just buy SECRET JARDIN - COSMORROW FIXTURE 2X20W and you do not need any extra ballast.
LIGHTING CLASS 42W SECRET JARDIN 95CM, FOR GROWTH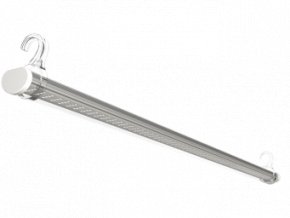 The biggest advantage is the wide area and high luminosity suitable for larger / wider tents. Under this light, your plants or clones will grow up to the growth stage with absolutely no problems. From personal experience, we can only recommend, we have successfully grown beautiful tomatoes and chili peppers in our store under these lights. Although this light is not the cheapest within these plug & go lights, it is definitely worth it. The connection is very simple, just plug it in and hang it on the plastic hooks that you find in the package and the cultivation begins.
SUNPRO TLED BLOOM 26W/54CM FOR BLOOM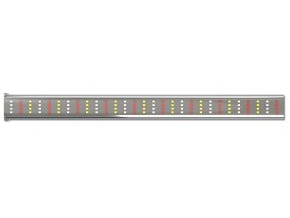 As for these, individual LED flower lights are generally not as developed and effective as growth lights, they are most suitable for lighting in areas where the main light source does not reach. Their advantage is that even at short distances the plant does not burn due to its low calorific value. They have a lifespan of up to 30,000 hours and a power consumption of only 23w. If you grow in a small area and need light to illuminate poorly lit places, this is the right choice for you.
SUNPRO TLED GROW 26W/ 54CM FOR GROW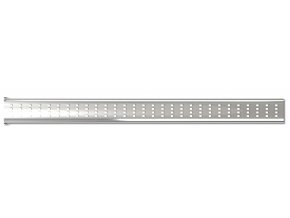 For us, the best and most suitable choice for small growing tents is this Sunpro Tled Grow, it is cheaper than from the Secret Jardin brand and at the same time just as good. Under this light, we also grew chillies and tomatoes in our store, and we had a great experience with it. This lighting is a product under growth lights that will give you probably the most music for so little money. The light contains the light spectrum needed for the proper development of the plant during the growing season. When buying this light, you will definitely not regret it, because in addition to excellent brightness, this product also has a long service life.
LED LIGHTHOUSE LUMATEK ATTIS | 200W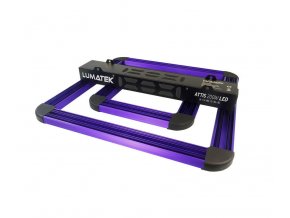 This light is already suitable for the growing room and not only in the tent thanks to its wide light range. This lighting module boasts special LED full-spectrum lighting chips that allow plants to survive the entire life cycle without the need for light replacement. If you opt for this light, it is advisable to count on a longer delivery time. This light is more for professional growers and will provide you with very high yields.
The Sundocan sunpro series has products of many sizes and different performances. Its advantage is full-spectrum lighting, which in tents works great for all types of plants and in any space. If there are several of these panels, they can be easily connected and controlled centrally from one place, or even remotely via the Internet. They have low energy consumption and a brilliant lighting surface. We know from experience that even a smaller model of the sundocan panel can perfectly illuminate a larger tent through its reflecting surface from the inside. These panels are known mainly for their reliability and longevity. As part of the lighting solution, these lights are the best choice for both beginners and professional growers.
LED LIGHTING SPIDER VERO 29 LSVF420W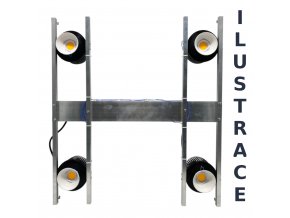 The Ledideal brand has always been a brand of quality, it is the best choice when it comes to tailor-made solutions for your premises / tents. The ledideal company supplies the best lighting modules on the Czech market. These fullspectrum LED modules are a great investment in your indoor growing equipment. It will provide you with huge yields at harvest and a great light spectrum for growth and flowering.